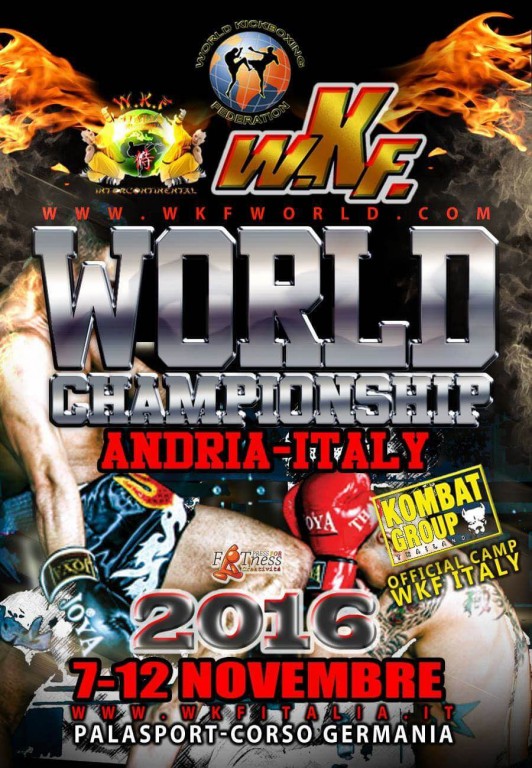 WKF ITALY president Mr. Salvatore MATERA and promoter of the World Championships 2016 in Andria Mr. Michele SANZIONE are ready for all guests World wide.

More than 100 fighters from 22 countries has already registered for Semi contact / point fighting on the upcoming World Championships 2016 in Andria, November 7th-12th.
And of course we have Semi contact on tatami for juniors, seniors, Veterans and masters, for male and female on the World Championships

Few new countries send already their interests for Semi contact, Latin America is very, very strong in our tatami divisions.
At the moment we register teams from Austria, Germany, Uruguay, Lebanon, Egypt, Uganda, Nigeria, South Africa, Brasil, USA, Canada, Ireland and more !!!
Current male Semi contact team World Champion from Prague 2014 is Germany. The Germans beat Team Austria by just one point. By Team Seniors Austrian beat the Germans. So this will be for sure a big show again.
And where are you ?   🙂 
Fill in now the online fighter profiles and add a jpg to bring in your best Semi contact or point fighters in our PPF World rankings.